Cancel
US IP Address Detected
Cancel
Digitex High Rollers
NFT

#79
Digitex High Rollers
NFT

#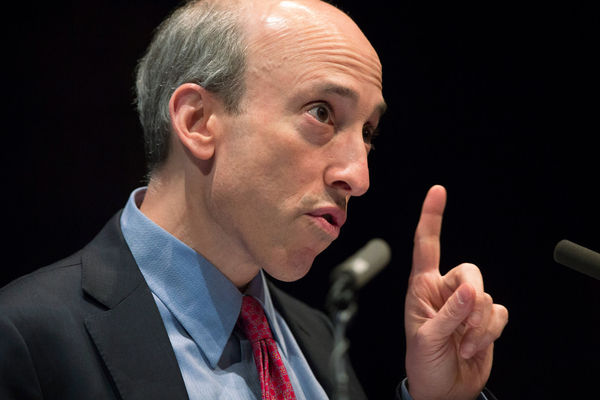 Whoa there buckaroo! Fuck you doing? I work tirelessly trying to protect you from this shit, and this is how you repay me?
You expect me to just let Americans buy whatever they want and make their own decisions? Fuck outta here.
I'm sorry Gary it won't happen again
Connect your wallet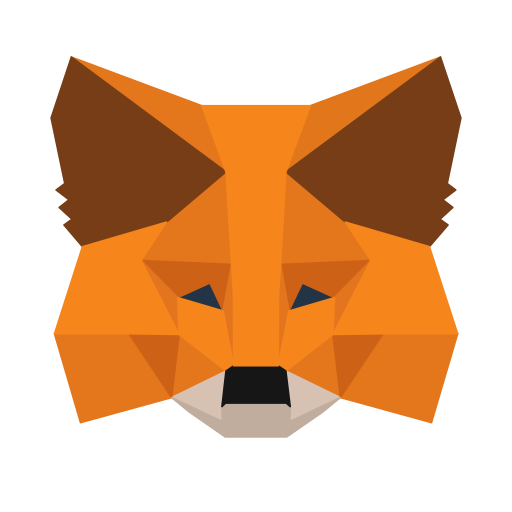 Mint Now
Mint Now
Sold Out
Insufficient Funds
Need help? Support
Success! Your NFT is now in your wallet.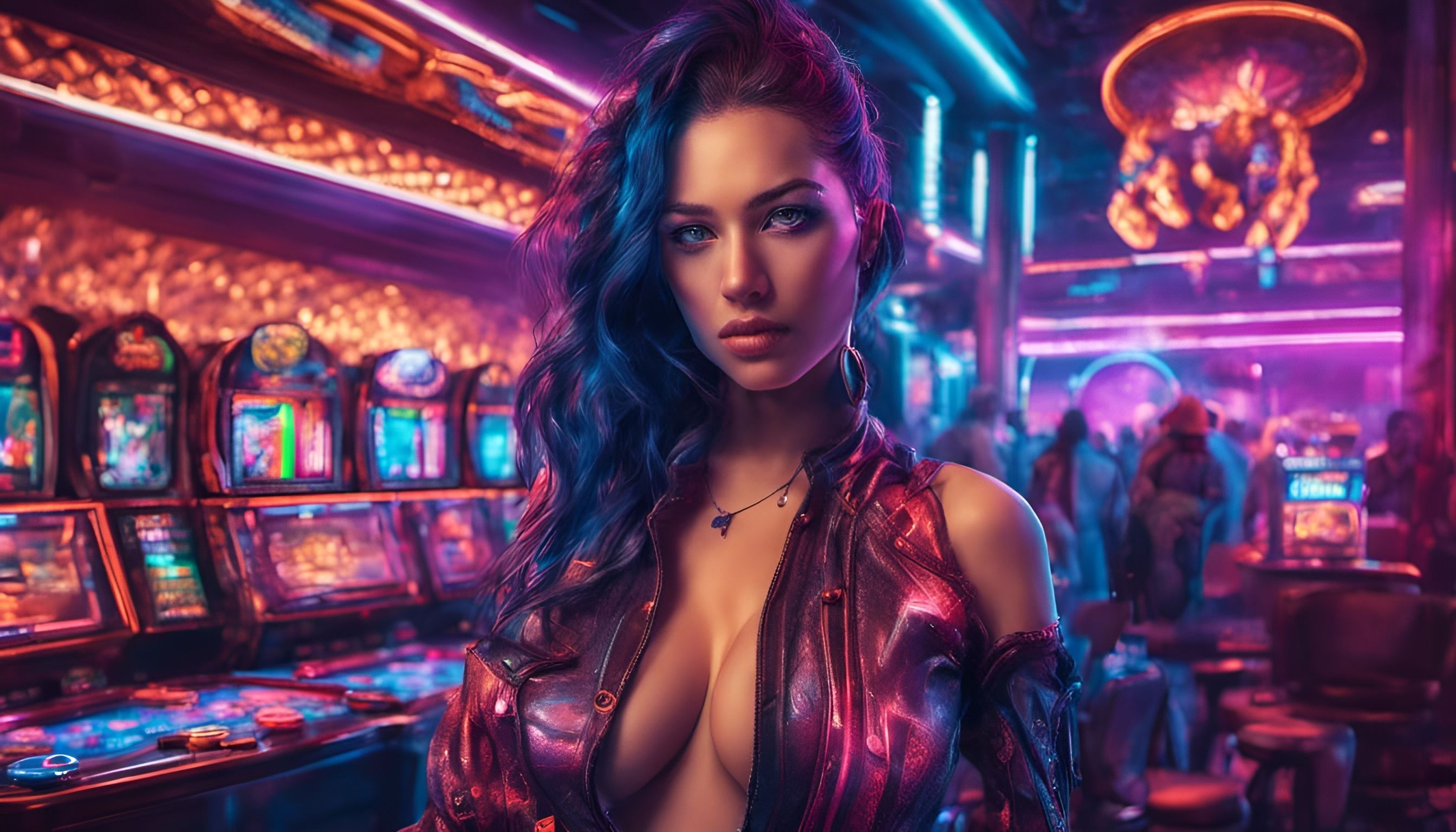 Only 200 NFTs Available
Digitex High Rollers Club
Earn a share of house earnings every day and get substantial rebates on your fees on winnings when you hold a High Rollers Club NFT.
PRICE: 0.92 ETH
MINTED: 78/78
NFT #79 available to mint in:
Price rises to 0.93 ETH in:
24:00:00
Only 1 NFT released per day for 200 days. Price rises 0.01 ETH per day.
DHRC NFT information
Only 200 NFTs Available
Your share of house earnings and the fee rebate on your own winnings will be represented by your NFT's multiplier which ranges from 30% to 100%. Your NFT is chosen at random at the time of minting - good luck!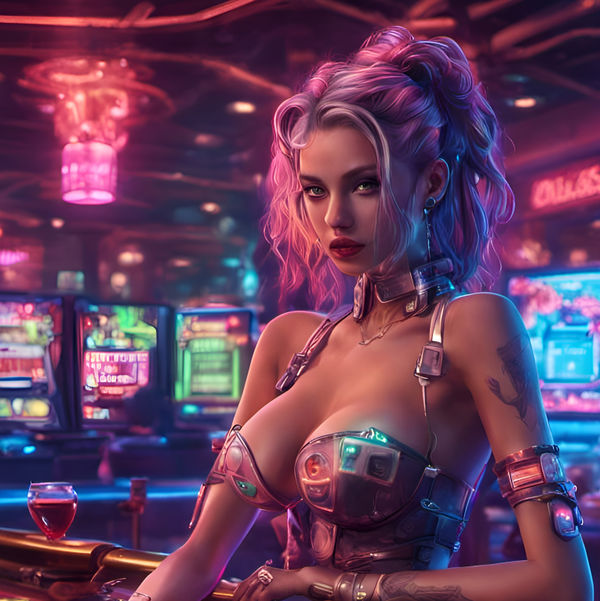 The Intriguing Enchantress of Digitex
Penelope Fatale
Penelope Fatale, the intriguing enchantress of Digitex, weaves a web of fascination that enthralls High Rollers. With an enigmatic air and a magnetic personality, Penelope beckons guests to explore the depths of her captivating world. Her loyalty to the Joker is unwavering, as is her dedication to ensuring every guest is immersed in an experience that's both mysterious and exhilarating. Embrace the intrigue as you follow Penelope's lead through the shadows and secrets of Digitex Casino.
Multiplier: 100%
Chance of Minting: 0.5%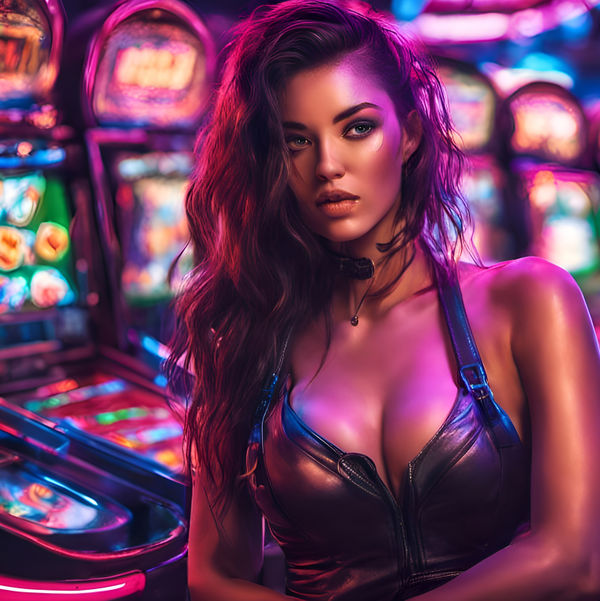 The Alluring Muse of Digitex
Mia Siren
Mia Siren, a symphony of seduction and sophistication, holds court as the captivating muse of Digitex Casino. Her melodic laughter is like a siren's call, drawing High Rollers deeper into the enchanting world of the casino. Mia's devotion to the Joker is matched only by her commitment to ensuring guests are spellbound by her presence. Allow her to be your guide through the waves of chance, where every moment is a harmonious dance of allure and reward.
Multiplier: 90%
Chance of Minting: 1%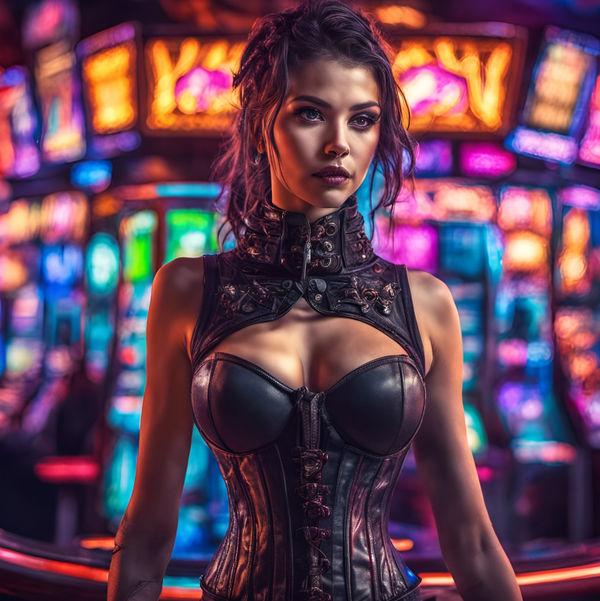 The Elegance Embodiment of Digitex
Cleo Enchanté
Elegance personified, Cleo Enchanté graces Digitex with her refined presence. With a regal demeanor and a keen eye for detail, she ensures every High Roller's experience is nothing short of exquisite. As a loyal ally of the Joker, Cleo's commitment to the guests is her driving force. Allow her to lead you through the corridors of sophistication, where opulence and entertainment intertwine seamlessly.
Multiplier: 80%
Chance of Minting: 3.5%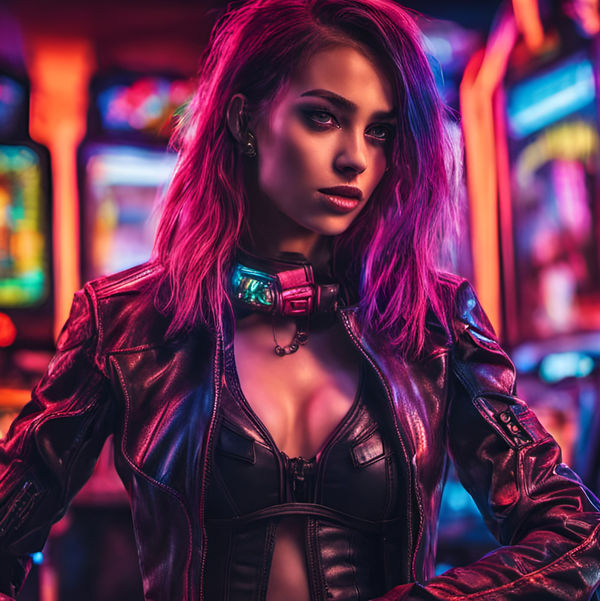 The Vibrant Dynamo of Digitex
Sophia Spark
Sophia Spark, the embodiment of effervescence, infuses Digitex with her vibrant energy. With a magnetic personality and an infectious smile, she ignites a spark in every guest's heart. Sophia's allegiance to the Joker is unwavering, and her top priority is to ensure High Rollers are immersed in a world of boundless excitement. Join her on a journey where every moment bursts with vivacity and possibilities.
Multiplier: 70%
Chance of Minting: 7.5%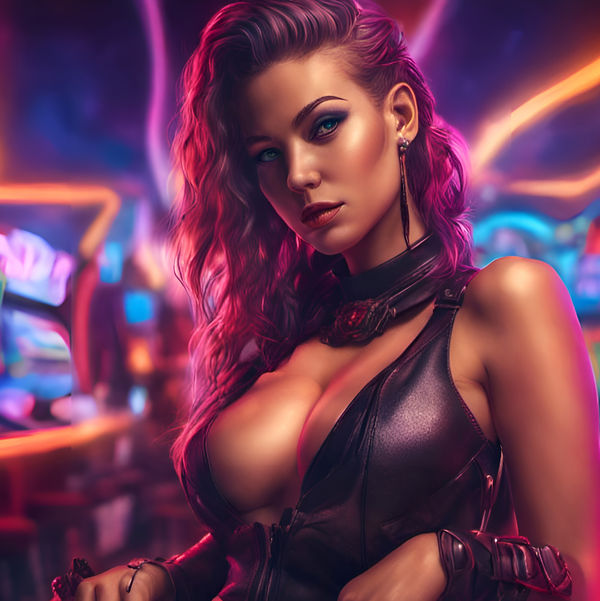 The Enigmatic Dreamweaver of Digitex
Luna Mirage
Luna Mirage, the ethereal enchantress of Digitex, weaves dreams into reality with every step she takes. With an air of mystery surrounding her, Luna is a master of creating an otherworldly experience for the High Rollers. Her connection to the Joker is shrouded in secrets, but her loyalty to the guests is clear as the moonlit night. Allow Luna to guide you through the labyrinth of excitement, where dreams and fortunes intermingle under her spell.
Multiplier: 60%
Chance of Minting: 12.5%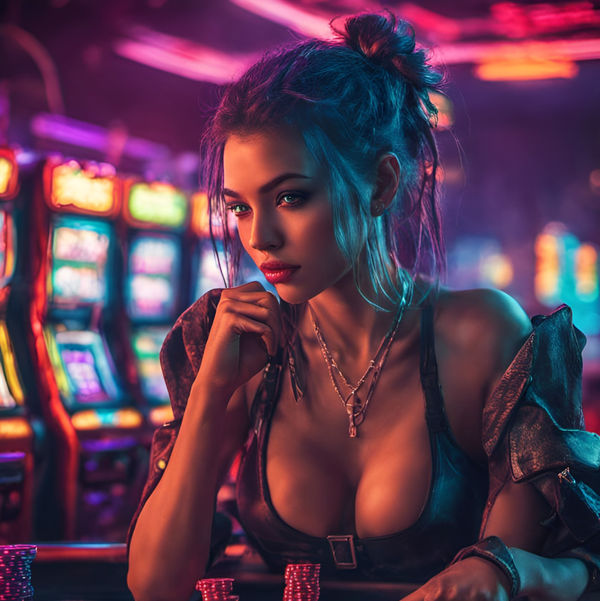 The Mesmerizing Temptress of Digitex
Aurora Seductra
Aurora Seductra, a mesmerizing temptress, holds court as the embodiment of allure and mystery at Digitex Casino. Her enigmatic aura draws High Rollers into her orbit, leaving them spellbound by her every move. Devoted to the Joker, Aurora's utmost priority is to ensnare guests in a world of irresistible charm and intrigue. Join her on a journey where every twist and turn is illuminated by her captivating presence.
Multiplier: 50%
Chance of Minting: 25%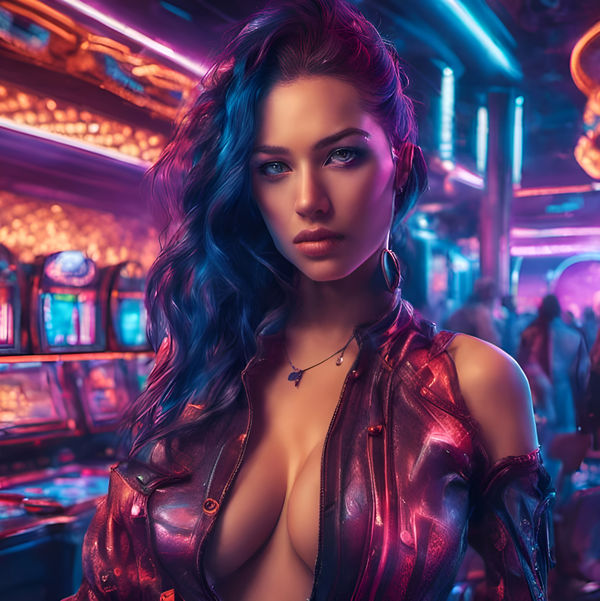 The Fiery Temptress of Digitex
Scarlett Ember
Meet Scarlett Ember, the blazing heart of the Digitex Casino. With an irresistible blend of confidence and allure, she commands attention effortlessly. As a true confidante of the Joker himself, Scarlett's dedication to the High Rollers is unwavering. She keeps the flames of excitement alive, ensuring every moment spent in the Digitex World is ablaze with anticipation. Get ready to be captivated by her charm and enchanted by the sizzle of the casino's hottest hostess.
Multiplier: 40%
Chance of Minting: 25%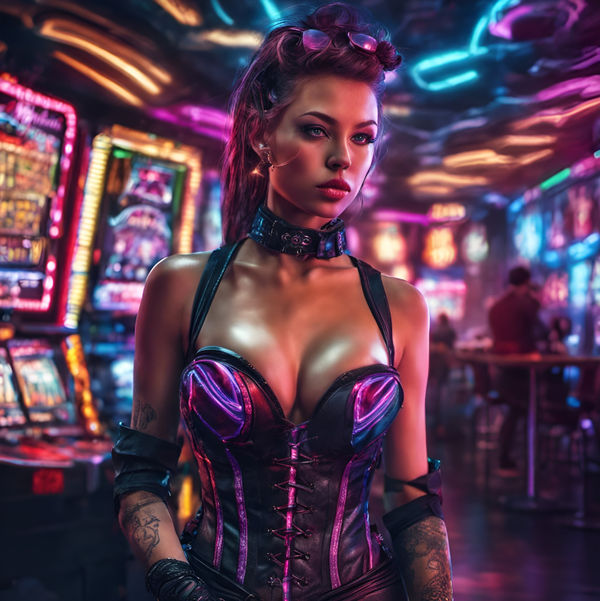 The Charismatic Muse of Digitex
Vivienne Allure
Vivienne Allure, a charismatic muse, sweeps through Digitex with grace and allure. Her magnetic presence draws High Rollers into a world of elegance and charm. While her loyalty to the Joker is resolute, her primary focus is on captivating and entertaining the guests. Allow Vivienne to be your guide in the realm where sophistication and allure intertwine, promising an experience that's as captivating as it is alluring.
Multiplier: 30%
Chance of Minting: 25%
Frequently Asked Questions
What is the Digitex High Rollers Club?

DHRC is an NFT collection that exists to support the ongoing development of the Digitex casino and Layer 3 blockchain. In exchange for this early support, members earn a share of house earnings and also get generous rebates on the fees on their winnings when the platform goes live on mainnet.
How will the funds raised from selling DHRC NFTs be used?

Proceeds of DHRC NFT sales will go towards the development and marketing costs of launching the Digitex casino and Layer 3 blockchain. These costs include platform development (front end UIs, back end, smart contracts), game development (design, build UI), blockchain development, smart contract audits, media buying (paid interviews, article placements, ads), servers and online services, new user acquisition (signup bonuses, quests), DEX liquidity, CEX listings & liquidity etc.
What is the pricing and release mechanism for DHRC NFTs?

There is a maximum supply of 200 DHRC NFTs and they will be released for sale at the rate of 1 NFT per day. The price of the first DHRC NFT on day 1 is 0.15 ETH. The price goes up by 0.01 ETH every day, meaning that on day 200 the price will be 2.15 ETH.
How do I become a member of the Digitex High Rollers Club?

You become a member of DHRC by buying an NFT at https://digitex.games/mint-nft using your Metamask wallet. Sales are conducted using the cryptocurrency Ether on the Arbitrum One blockchain.
How can I get Ether on the Arbitrum One blockchain?

If you already have Ether on the Ethereum blockchain you can easily bridge it over to the Arbitrum One blockchain using the official bridge at https://bridge.arbitrum.io. Another easy way to get Ether onto the Arbitrum blockchain is to buy Ether on a centralized exchange (CEX) and then withdraw it over the Arbitrum network into your Metamask wallet.
What's the difference between the different hostesses?

When you mint a new NFT you are randomly assigned one of eight hostesses. The most significant difference between them is their multiplier which affects your share of the rewards from house earnings and the amount of your fee rebate on your winnings. If you mint Penelope Fatale then you get a massive 100% fee rebate which gives you a lifetime of zero-fee, zero house edge gambling - a very powerful tool in the right hands. Even if you don't use it yourself you could likely sell Penelope on the secondary market for a significant sum when the Digitex casino launches on mainnet.
Can I buy more than 1 DHRC NFT and combine the fee rebates?

Yes. If you're not lucky enough to mint Penelope on your first try then you can buy another NFT and their fee rebates will be combined up to a maximum of 100%. Zero fees on winnings combined with a zero house edge on provably fair games of chance is a powerful tool in the right hands. By owning more than 1 NFT you will also receive a higher proportion of the daily rewards from house earnings.
Can I just wait until the mainnet before buying my DHRC NFT?

Yes of course you can wait until the Digitex casino and Layer 3 blockchain goes live on mainnet before buying a DHRC NFT but you will be paying a lot more for it, and that's if there are any available. Each DHRC NFT gives you a lifetime of daily rewards and significant rebates on the fees on your winnings, the sooner you secure yours the cheaper it will be.
Are Americans allowed to buy DHRC NFTs?

It's not our place to tell Americans what they can or cannot do. And it's not practically possible for us to block anyone from interacting freely with a public blockchain such as Arbitrum One on which our NFTs are freely available to be minted. Any government that seeks to curb its citizens rights to engage in non-custodial and decentralized economic activities on a public blockchain is clearly not motivated by the best interests of its people.
What blockchain is DHRC on?

We use the Arbitrum One blockchain to mint DHRC NFTs. Arbitrum One is a Layer 2 blockchain that inherits all the security benefits of the Ethereum blockchain but with ultra cheap gas costs and instant transaction confirmations. When the Digitex casino is launched on mainnet we will build a simple bridge so you can bridge your NFT over to the Digitex Layer 3 blockchain and keep it in your betting wallet to get your fee rebates on all your winning bets.
How do I buy a DHRC NFT?

Acquire some Ether in your Metamask wallet on the Arbitrum One blockchain (either via the official Arbitrum bridge or by withdrawing from a CEX over the Arbitrum network). Then go to https://digitex.games/mint-nft and click on the Mint Now button. A popup will open, click on the Metamask button to connect your wallet to our page. Click on the Mint Now button. If nobody else beats you to it then your NFT will be minted and automatically transferred to your Metamask wallet.
What is the mechanism for assigning hostesses randomly when a new NFT is minted?

When you click on the Mint Now button, your transaction and Ether payment will be sent to the DHRC NFT minting smart contract. If the amount of Ether sent is correct and if there are any available NFTs to be minted, this will send a separate transaction to the Chainlink VRF service which will generate a random number and send it back to the DHRC smart contract. This random number generated by Chainlink determines which hostess you get. As with all EVM smart contracts, the source code is fully transparent and anyone can verify that NFT assignments are done fairly using Chainlink's verifiable source of randomness.
What is the smart contract address of DHRC?

You can see the DHRC NFT smart contract on the Arbitrum One blockchain on the official Arbitrum block explorer at https://arbiscan.io/token/0xb03892814accca985e8aec2f9fedac52b1eb6759.
What is the maximum supply of DHRC NFTs?

The maximum supply of DHRC is 200 NFTs. You can verify this by reading the getMaxSupply function in the smart contract.
What is the price of a DHRC NFT?

The price of the first DHRC on day 1 is 0.15 ETH. The price rises by 0.01 ETH everyday, meaning that on day 200 the price will be 2.15 ETH. The cheaper price today reflects the time that you must wait before the mainnet is launched which is when the daily rewards and fee rebate utility of your NFT kicks in. As the project gets closer to mainnet the price of the DHRC NFTs gradually increases.